THE FOLKLORE OF JOAN AND TONY (PART 1), 2019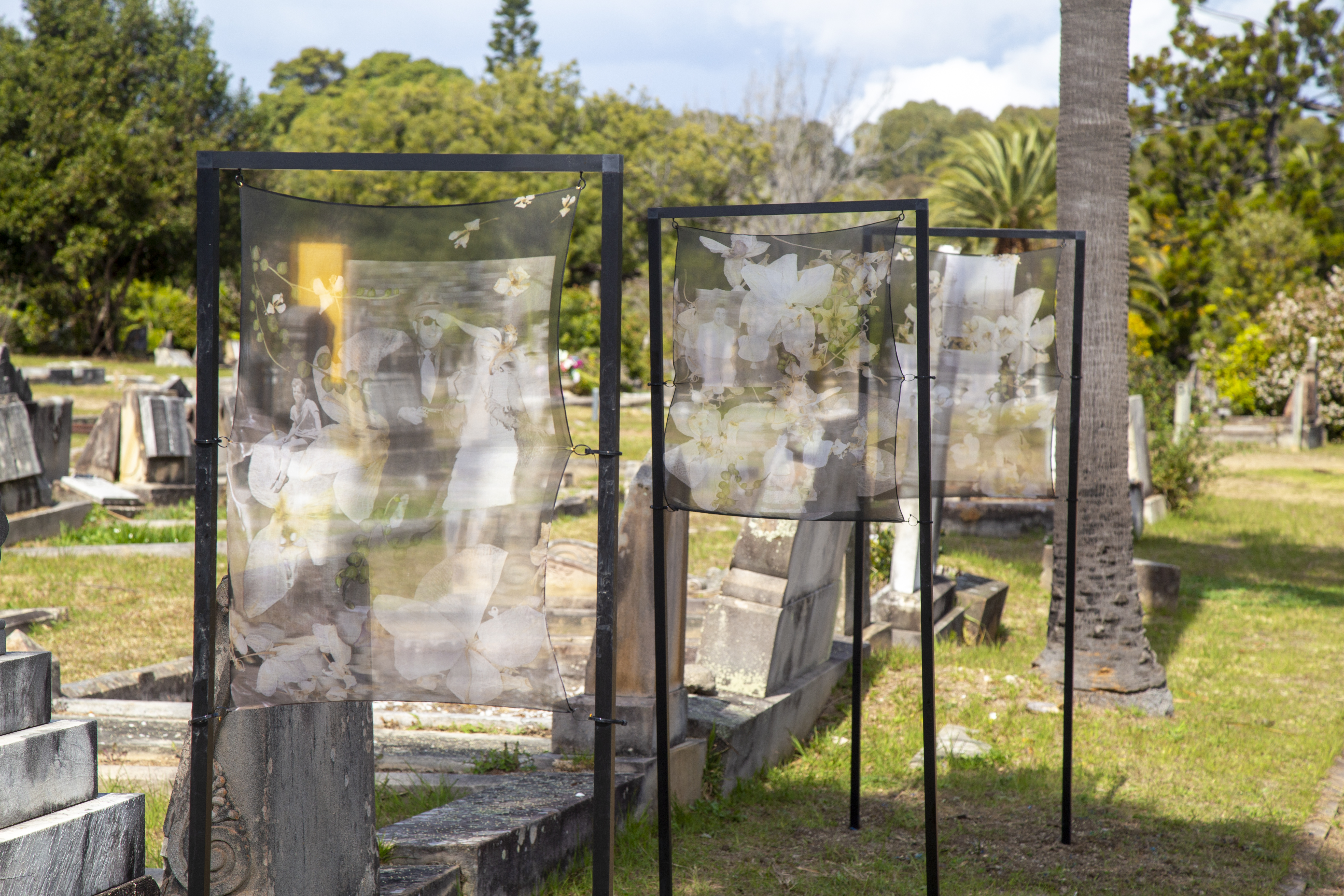 Gillian Kayrooz, The Folklore of Joan and Tony, 2019, organza silk 23 gsm, installed at Rookwood Cemetary as apart of the Hidden Rookwood Sculpture Award, Sydney, Australia
This sculptural triptych examines growth within temporal states when a sense of place or hom i removed. It is inspired by moss that although grows vastly, lacks true roots. The work is an amalgamation of three domestic components that include past family member's photographs bodily interactions and scans of floral remnants.

The material prints hold familial qualities to that of the Rookwood environment, where the delicate yet durable nature of work is reinvigorated by the habits of the landscape.
Gillian Kayrooz, The Folklore of Joan and Tony, 2019, mixed media on organza silk, 23 gsm, installed at Rookwood Cemetary as apart of the Hidden Rookwood Sculpture Award, Sydney, AUS
© Gillian Kayrooz 2022. all rights reserved.