AT THE PEAK OF TENJINYAMA, 2019

Gillian Kayrooz, At the Peak of Tenjinyama, 2019, single channel video, colour, sound, 9 minutes, 13 seconds.
In late 2019 I committed myself to a three month series of residences in Japan. Causing me to contemplate the act of residing both as an artist and human being. It demanded that I unlearn habitual ways of thinking and interacting alongside being stripped of any familiarity or routine. What remained was a transcendent set of new experiences.

It both was thrilling and terrifying. For the first time in my life I became unknown, I reverted to a tiny speck in the universe, within a flash of a moment in time. I couldn't help but reflect on previous generations of family who would have undertaken similar journeys when migrating to Australia. This being the closest I could ever resonate with them.

At the Peak of Tenjinyama was originally a direct response to my environment and the effects of the Anthropocene. It encompasses footage and field recordings from my window on Mount Tenjinyama in Sumikawa, Sapporo, amidst Typhoon Krosa. The textual component; an emotional response sporadically dispersed, captures the ebbs and flows of my experience that is mimicked by the weather. In reflection, I discern that the themes of spirituality within nature, residency and the Sublime are comparatively as prevalent.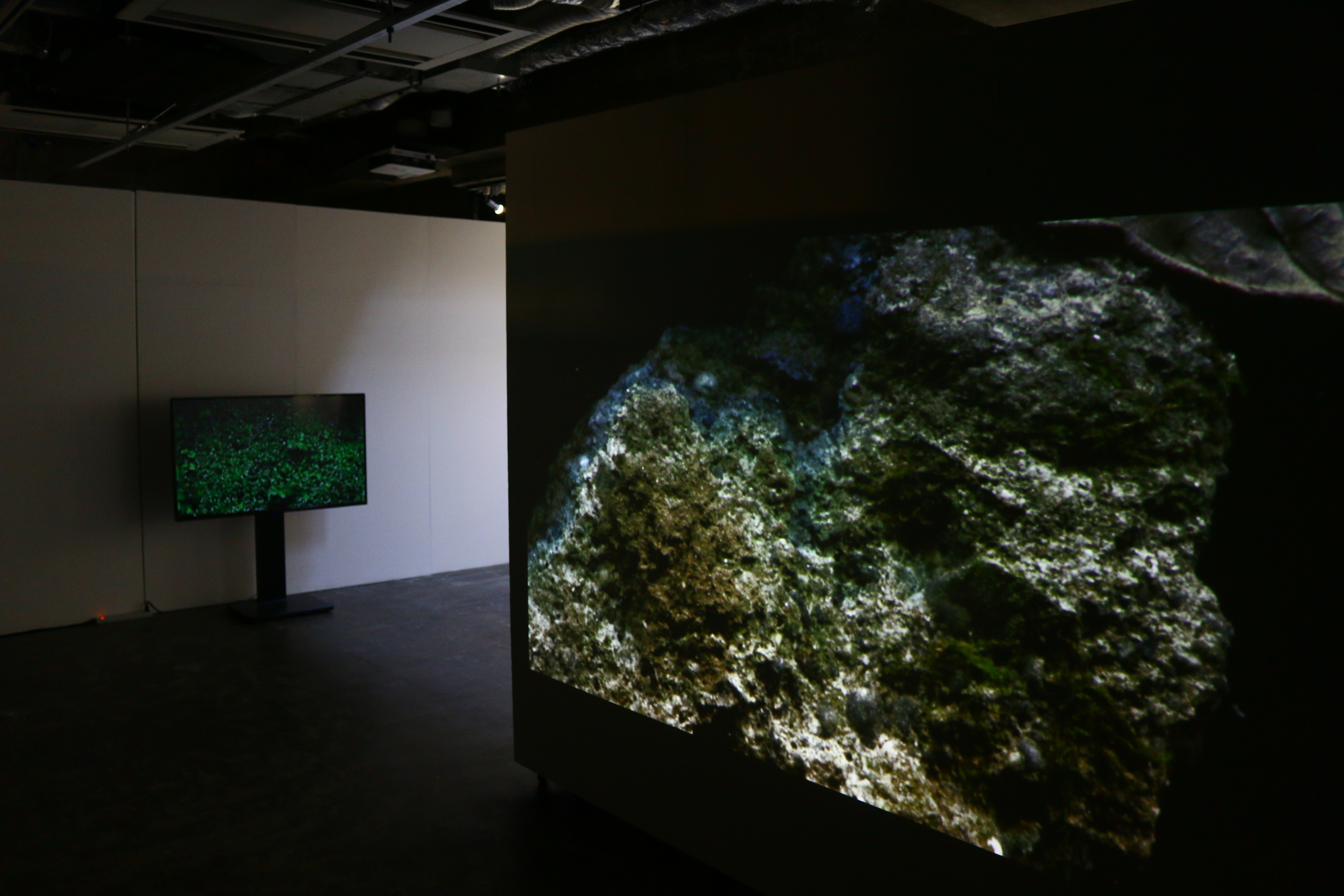 Moss (solo exhibition), 2019, ArtnShelter, Tokyo, JPN
Echoes In Soft Spaces (solo exhibition), 2019, Tenjinyama Artist Centre, Sapporo, JPN

© Gillian Kayrooz 2022. all rights reserved.